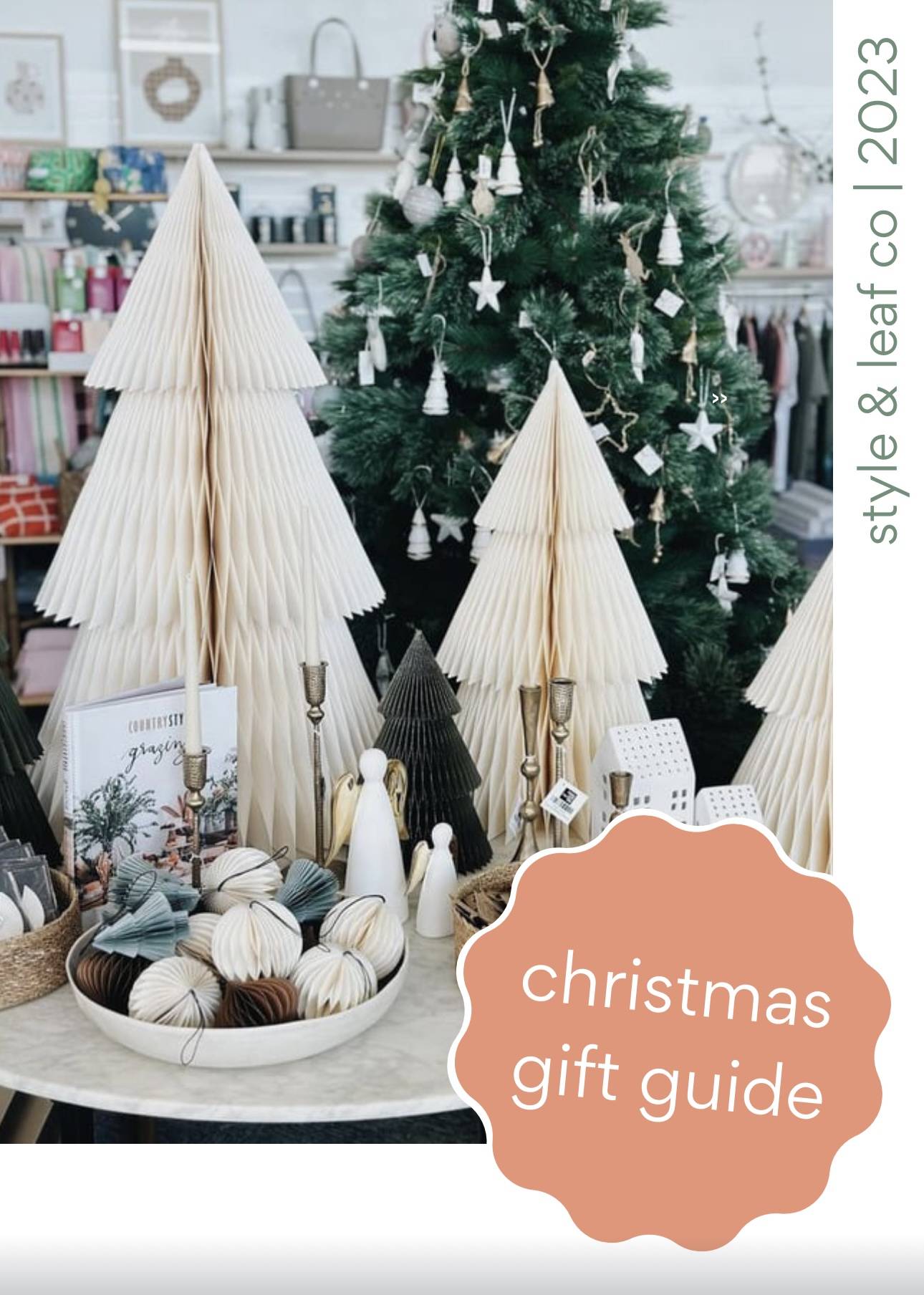 we have made your christmas shopping
super easy with our curated gift guide.
from kris kringle, to stocking fillers, to teacher presents, for the littlies, to the difficult men, for the ladies, the outdoors and family gift ideas...we have it all in one place for you.
just click on the item and it will direct you straight to the page of purchase
A CURATED LIFESTYLE STORE FOR THE WHOLE FAMILY
We love bringing to you modern furniture, homewares and lifestyle pieces for the whole family.
Our space is fresh and inviting for our customers to escape in the sanctuary of indoor plants whilst browsing a wide range of homewares and giftware.
Our gift shop is located in the heart of the Great Southern in country Western Australia and we look forward to seeing you in-store.
Can't visit our store? Browse online and we hope you are lost in your shopping experience to find something you love.
Jenna, Lisa + the S&L Co Family
Visit us at 145 Clive Street, Katanning, WA 6317.
hello@styleandleafco.com.au
We are Jenna and Lisa, two newly found friends who over a glass of wine one evening, found out we shared a love for homewares and interiors.
With Lisa having a background in sales and visual marketing and Jenna an Interior Designer, it was the perfect match!
Here we are into our sixth year at S&L Co, two more kids and loving all the customers we meet and join the Style and Leaf Co family!
You can also shop online with the added bonus of Afterpay and Free Shipping on all orders over $150.
visit and shop our instagram @styleandleafco